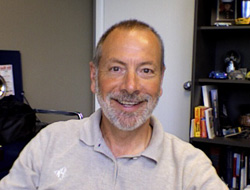 Wade Patrick
Wade has been selling sports cars in Marietta since 1978. After a number of years working at our local MG / Triumph / Jaguar and BMW dealerships, he started Marietta Sportscar Company in 1993. Marietta Sportscar is the working manifestation of the ideal garage Wade has imagined since he was a kid. "I want to know and love every car and bike that we sell, and provide advice and service that'll make it easier for our customers to love 'em too."
Wade grew up in Atlanta and is a product of Peachtree High and Georgia State University. He is married to Valerie Patrick and has two sons. He is active in Boy Scouts and Rotary, and is a nut for cars, motorcycling, bicycling, and distance running. He rides almost every day and has completed Vespa and Moto Guzzi technical training (but you might not want him working on your bike).
Rachel Knight - Controller
Rachel is originally from Niceville, Florida and moved to Atlanta in 2009. She has recently completed her studies in accounting at Kennesaw State University and is pursuing her next goal of being a CPA. In her spare time she enjoys relaxing, reading, and live music.
Bob Brown - Sales Manager

Bob has been in the auto business for over 40 years. he has been selling highline new and used cars here in the Metro Atlanta area since 1988. Bob's home now is at Marietta Sportscar where he has been our Top Salesperson for the last five years running.
Bob is married to Christina Brown for a great 40 years and has four children which are all grown. He loves to fly RC helicopters, and he also enjoys baseball, football, and auto racing.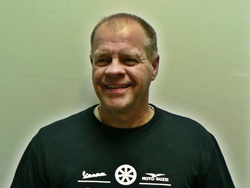 Mark Lewis - Sales Manager
Mark has been in the greater north Atlanta area for over 2 decades - most of that time in the 2-wheel business. Has done almost every thing there is to do in a motorcycle dealership. He has been riding (almost) exclusively Vespa for the last 6 years. What he enjoys the most is helping people make their ownership dreams come true.
Floyd Grimm - Scooter Shop Manager
Floyd is our scooter guy. Certified Piaggio / Vespa Technician.
Originally from Deland, FL, transplanted to Atlanta in 1991.
A former Navy Submariner, photographer and Vespa Shop Manager/Technician.
Member of G.A.S.S., Greater Atlanta Scooter Society. An avid vintage rider via Vespa scooters. His passion for Vespa history, art and technical detail is overwhelming.
When he is not working on classic scoots, he is working on Modern Vespa, Piaggio, Genuine, Aprilia and Kymco scooters.
He will also openly admit he is a Star Wars nerd. We dare you to test his Force skills!
You'll find him friendly, knowledgeable and excited to share his interest in scooters. .
Amanda Detrick - Service Manager
Amanda grew up in Lansing, Michigan and moved to Atlanta in 1996. Amanda has been in the various aspects of the automotive industry for the past 15 years and has worked for several manufacturers including VW Saab, Audi, Nisan, Infiniti, Honda, Acura, Ford, Chrysler, and GM as well as working directly with Ford Motor credit and Nissan Motor Acceptance.
Amanda has a wonderful husband Jerry of 15 years and 2 little boys that she thoroughly enjoys. Amanda enjoys spending most of her time with her family and takes all available time to make memories with them.
Mark Prazen - Master Auto Technician
Mark is an ASE Certified Master Technician with over 25 years of aviation and automotive maintenance. A (former) Marine, his hobbies include playing bass guitar and riding his Vespa GTS.
David Stawasz - Sales
David grew up in Shreveport, LA. and graduated from Louisiana Tech University in 1979 with a BS degree in Marketing. David started his sales career with James River Corp. in Dallas, Texas and relocated to Georgia in 1990. After spending 12 years with Verizon, he obtained his P&C, Life & Health insurance license and worked with Aflac and Allstate.
David enjoys golf and fishing in his spare time and has two grandson's to keep him busy. David is married to Lynell and they live in Marietta, GA.
Lance Lamberton - Sales
Originally from New York City, Lance came to Atlanta in 2001 to work for Delta Air Lines in their corporate communications department. Prior to that he held marketing, public relations and public affairs positions for employers such as Lockheed Martin, Exxon and even a stint in the Reagan White House.
Since coming to Atlanta he has worked in a sales capacity for Auto Nation and Saturn car dealerships. His passion for motorcycles, scooters and foreign sports cars made coming to work for Marietta Sports Car and Cycles a natural fit; especially since he is a former owner of a Vespa scooter and currently the proud owner of a Moto Guzzi Norge; two brands where Marietta Sports Car and Cycles is the exclusive dealership in Atlanta.
Lance's passion for travel and motorcycling has taken him via two wheels to 49 states and ten Canadian provinces. Motorcycling throughout Europe and Asia are next on his bucket list. He also enjoys being active in local politics, and his hobbies include bicycling, skiing, scuba diving, and free-lance writing.
A father of two grown sons, he resides with his wife Cheryl and three noisy birds in Austell, GA.
Mike Gorman - Sales


Mike grew up in Locust Grove, Ga, and currently lives in Marietta with his wife Renee, and their son Dominic. Mike is a self professed music and sci-fi nerd. He enjoys riding his scooter or motorcycle and playing his guitar, bass and mandolin in spare time.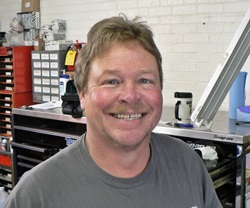 Danny Cooper - Master Technician
Danny is an ASE Certified Technician with over 35 years experience with both imports and domestic cars. He's pretty darn good with motorcycles, too. He loves to fix things, but when he's not doing that he enjoys motorcycling, boating, playing golf, trout fishing, and hanging out at the pool.
Steve Kames (a/k/a Guzzi Steve) - Master Moto Guzzi Technician
Steve has been healing Moto Guzzis for nearly 40 years. He knows these bikes better than almost anybody, anywhere. He's not real fast, and he only works a few days a week, and he's crazy as a loon, but he's teaching Rod and the rest of us all about Guzzis - and we're glad to have him on our team.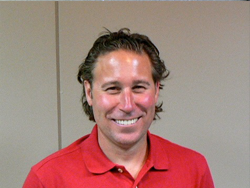 Rod Witt - Vespa / Moto Guzzi Technician
bio coming...